The Thanksgiving Menu I Won't Be Making
We're just a little more than a week out from Thanksgiving and this year will be a quiet one for our family. Just a few weeks ago, all 11 of us (including grandma!) gathered in a cabin in West Virginia for a long weekend together. Each family was responsible for one meal during our visit and the result was a pretty happy array of food (not to mention shared responsibility). We had burgers and hot dogs on the first night (turns out grilling in freezing temperatures is kind of thrilling), pancakes for breakfast the next day, sandwiches and pitas for lunch, chili and grilled cheese for dinner, and bagels and fruit the final morning. Everyone was asked to bring their favorite snack, which meant the entire kitchen island became a trove of candy and cookies and chips of every kind.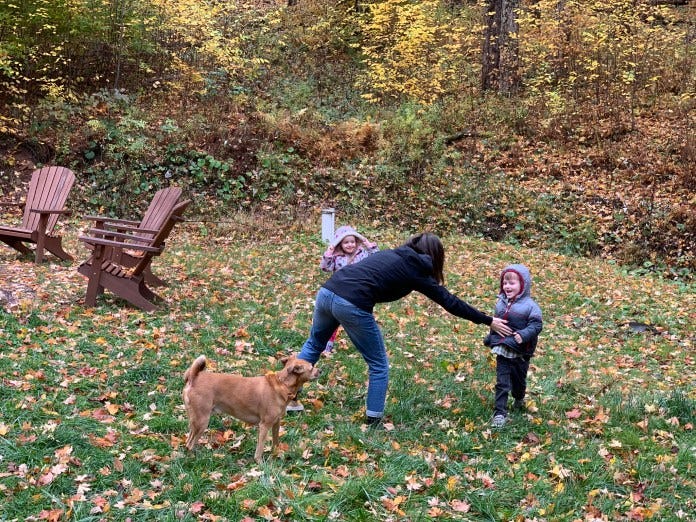 The cabin ended up being a great idea. We built a fire in the fire pit, made gooey s'mores, played card games, slept in. We watched Hocus Pocus (which…did not scare my niece and nephew), and the kids chased Jack until he finally just hid under the table for the duration.
I wasn't sure why at the time, but when we first started planning the family weekend in late summer, something told me we really needed to have it before the holidays. Later we would learn that two family members would need surgery in the weeks before Thanksgiving, meaning this year's holiday will need to be a low-key affair.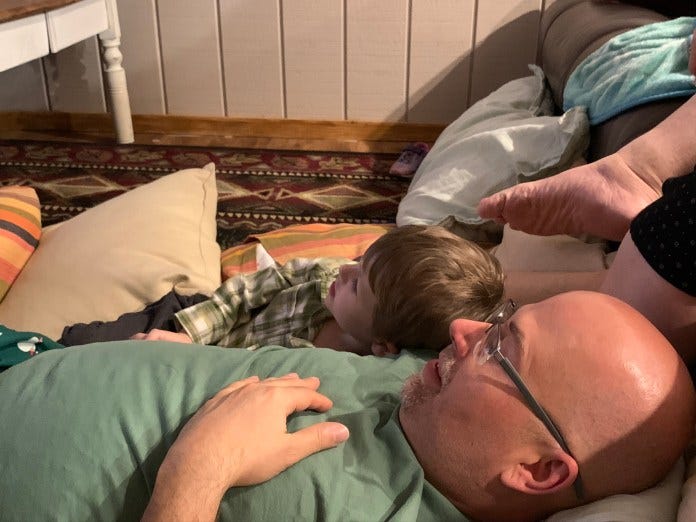 So, we're sticking with the basics this year: turkey and ham, cranberry sauce from the can, mashed potatoes, gravy, macaroni and cheese, green beans, deviled eggs, broccoli casserole, and rolls. We'll probably make David's famous sweet potato casserole, and spinach balls too. If I have it in me, I'll make a pie. If not, I live in New York City and will pick one up from Petee's or Juniors or Four and Twenty Blackbirds.
But if I were adding something new to the table this year, it would probably be any one of the dishes below, which feel just a little risque for Thanksgiving and that makes them perfect.
Happy eating dear ones.
Breakfast
Appetizers
Sides
Desserts
The Next Day
The post The Thanksgiving Menu I Won't Be Making appeared first on 18th & Columbia.